CHEMICAL TESTS
In Ohio, you can be charged with an additional offense of operating a vehicle with a prohibited concentration of alcohol and/or drugs in your system. Typically the substances which may be tested include blood, breath or urine. Ohio further distinguishes between a high concentration (or Tier) offense and a low concentration (Tier) offense.
A low tier offense is defined as any blood or breath test with the result of .08% or higher but less than .17%.
A low tier urine test as is defined as a result of at least .11 grams but less than .238 g.
A high tier test is anything above a .17% for a breath or blood test,
A high tier in a urine test is defined as anything .238 g or above.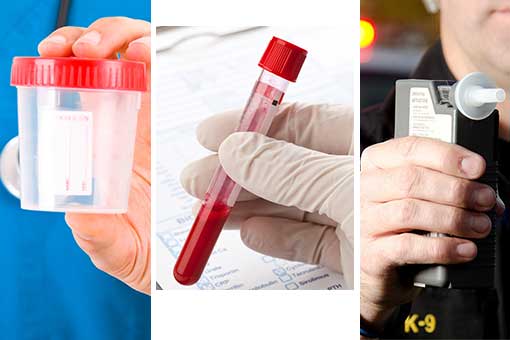 REFUSAL OF A CHEMICAL TEST
FIRST REFUSAL

One-year suspension with optional driving privileges after 30 days.

SECOND REFUSAL

Two-year suspension with optional limited driving privileges after 90 days.

THIRD REFUSAL

Three year suspension with optional limited driving privileges after one year.

FOUR OR MORE REFUSALS

Five-year administrative suspension with no driving whatsoever for three years. Optional limited driving privileges after that time.
In all of these circumstances the judge could require you to install an ignition interlock device, or register yellow license plates, as a condition of driving privileges.